Welcome to the Home Page of IBEW, Local 723,
*****UPDATE*****
As a resolution to our grievance filed on uniforms with Frontier, you are now able to order pants. Hooded sweatshirts are currently being added and will soon be available. Frontier has opted to only supply customer facing employees. Construction, C.O., C.O.E.I, and building maintenance will no longer be participating in the uniform program. Frontier dose have the contractual right to choose what work groups participate in the uniform program. Any employee who was in the uniform program as of May 2016 will still receive 1 Winter coat or 1 set of bib overalls. The company will order these separate from the uniform website and will soon be asking for your choice and size. Any questions on this please feel free to call the hall. (260)484-0373
We now have our very own mobile app. Please check it out. You can click on the link below or search Google play or the App store. Just search IBEW 723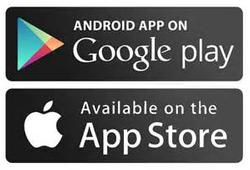 The recent election for officers was held on June 17th. Below are the results of all contested races.
Business Manager/ Financial Secretary - Corey Lehman
Unit 1 E-Board - Jason Pilson
Unit 4 E-Board - Jared Carlisle
Upcomming Events
8-15-17 Unit 5 Warsaw Public Library - 6:00pm
8-17-17 Unit 1 Meeting Ft. Wayne Union Hall - 7:00pm
8-22-17 Unit 2 Meeting Kokomo Library South - 6:30pm
Lots of members have asked about becoming an "A" member.Below is some info from the international.To become an "A" member just call the hall.
(260) 484-0373
AGREEMENTS ARE NOW POSTED ON THIS SITE
Click on the EMPLOYERS tab above, select an employer, then select your contract.
INTERESTED IN A TELECOMMUNICATIONS TECHNICAL DEGREE?
For all members we have set up a contract suggestion mailbox at:
Please include your name, employer, reporting location, job title and personal contact information in the event we need to contact you in regard to your suggestion.