President
Dan Tolomay
I have been a member of the IBEW since 2000, initiated originally into IBEW, Local 305. In Oct. of 2005 I became a FNFT at Verizon and a member of Local 723. In April 2009 I became a steward. I wanted to be more involved with the local, so in Dec. 2009 I applied for treasurer and was appointed. I was elected Vice President in June 2011 and re-elected in June 2014. In Jan. of 2016 I was appointed President by the locals E-board. I was then reelected in 2017.
I have attended numerous training classes the IBEW including the IBEW 6th District Arbitration Institute in 2013 at the University of Illinois. I have also attended classes with Indiana University dealing with FMLA, labor History, and worker rights. I was appointed as the local's registrar in 2014 where I remained very active in state and national labor legislation. From 2009 – 2017 I served as chief steward in the city of Ft. Wayne working at Frontier Communications as a Sales and Service Tech II -copper (SSTII –copper). In 2016 I was appointed as a delegate to the SCT-4 for Frontier employees. In late 2017 I was asked to work full time for the local as a Business Representative and gladly accepted. I am proud to serve all of my brothers and sisters at IBEW Local 723, and look forward to representing our local for years to come.
I live with my wife Kelly and my son Nicholas. When not working I enjoy fishing, camping, and spending time with my family and friends.
Vice President
Cary Bucher
Treasurer
Amanda Ramsey
Recording Secretary
Rob Wermuth


Executive Board Member Unit 1
Jason Pilson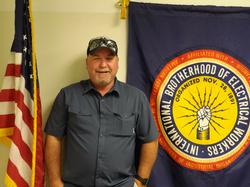 Executive Board Member Unit 2
Jason Carter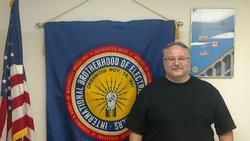 Executive Board Member Unit 3
Jeremy Swalls