Welcome to the Home Page of IBEW, Local 723,
IBEW 723 3rd ANNUAL DURAND COURTNEY MOMORIAL GOLF OUTING
JUNE 3RD 2018 9AM SHOTGUN START
EEL RIVER GOLF COURSE 1265 N.950 E. CHURUBUSCO IN
$65/PLAYER INCLUDES GOLF, CART, AND LUNCH CATERED BY SHIGS iN PIT BBQ
DOOR PRIZES & OVERALL/INDIVIDUAL PRIZES
ALL PROCEEDS WILL BE DONATED TO BROTHER JOE ZAKUTANSKY IN MEMORIAL OF DURAND
SIGN UP SOON LIMITED SPACE IS AVAILABLE
FOR MORE INFO OR TO SIGN UP PLEASE CALL THE HALL
Notice to All Frontier employees who are due for wage increase effective
5-6-2018

The effective date of the GWI will be 5/6/2018. 4/29/2018 - 5/12/2018 will be paid out on 5/18/2018. Since the new rate is going to reflect 5/6/2018 – 5/12/2018, we will pay the employees their current rate for the entire two weeks on the 5/18/2018 pay check. On 6/1/2018, we will pay the employees their new rate and retro pay the 7 days.
We now have our very own mobile app. Please check it out. You can click on the link below or search Google play or the App store. Just search IBEW 723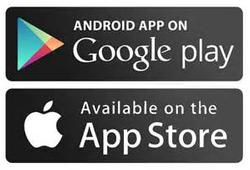 MONTHLY UNIT MEETINGS
4-19-18 Unit 1 Meeting Ft. Wayne Union Hall - 7:00pm
5-10-18 Unit 3 Meeting Terre Haute Labor Temple 5:45pm
5-9-18 Unit 4 Meeting Seymour - 5:30pm
5-8-18 Unit 5 Meeting Franklin - 5:30pm
4-17-18 Unit 5 Warsaw - 5:30pm
Lots of members have asked about becoming an "A" member.Below is some info from the international.To become an "A" member just call the hall.
(260) 484-0373
AGREEMENTS ARE NOW POSTED ON THIS SITE
Click on the EMPLOYERS tab above, select an employer, then select your contract.
INTERESTED IN A TELECOMMUNICATIONS TECHNICAL DEGREE?
For all members we have set up a contract suggestion mailbox at:
Please include your name, employer, reporting location, job title and personal contact information in the event we need to contact you in regard to your suggestion.