Welcome to the Home Page of IBEW, Local 723,
Frontiers Chapter 11 Bankruptcy
Frontier Communications filed for Chapter 11 Bankruptcy on April 14, 2020. The TCC4 Council(Delegates from each IBEW local who represent employees of Frontier) has partnered with the CWA and secured legal counsel to represent the interest of all our members through the bankruptcy process. Below you will find a Q & A about bankruptcy and what it means to employees.
2020 Frontier Bargaining Update
With the concerns surrounding COVID-19 and Frontier filing chapter 11, the MIFA-2 Bargaining team has agreed to a 6 month contract extension. This an attempt to get past social distancing restrictions and with hopes Frontier will be in a position to make decisions concerning contract negotiations at that time. This will extend all provisions of all Frontier Collective Bargaining Agreements until November 9, 2020. This date may be adjusted based on mutual agreement. Any general wage increase agreed upon will be granted retroactive back to May 9, 2020.
For all members we have set up a contract suggestion mailbox at:
The following local 723 members will be a part of the MIFA2, 2020 Bargaining Committee.
Corey Lehman - Business Manager / Financial Secretary
Daniel Tolomay- President
Katie Lehman - Vice President
Jerrod Carlisle - Executive Board Unit 4
Jeremy Swalls - Executive Board Unit 3
Jason Pilson - Executive Board Unit 1
We now have our very own mobile app. Please check it out. You can click on the link below or search Google play or the App store. Just search IBEW 723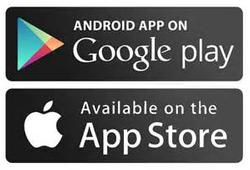 MONTHLY UNIT MEETINGS
Due to concerns surrounding COVID-19, the decision has been made to again cancel all Unit meetings for the month of May. This was a tough decision, but in the interest of keeping everyone safe and healthy thought it best to error on the side of caution. We plan to resume regular scheduled Unit meetings again in June.
Lots of members have asked about becoming an "A" member.Below is some info from the international.To become an "A" member just call the hall.
(260) 484-0373
AGREEMENTS ARE NOW POSTED ON THIS SITE
Click on the EMPLOYERS tab above, select an employer, then select your contract.
INTERESTED IN A TELECOMMUNICATIONS TECHNICAL DEGREE?
Please include your name, employer, reporting location, job title and personal contact information in the event we need to contact you in regard to your suggestion.