Welcome to the Home Page of IBEW, Local 723,
*******Notice*******
To the Ft. Wayne dispatch group. As of today(Dec.14th) the number of volunteers between Florida, Indiana and Texas for the ISP offering is just over 40.THIS NUMBER IS NOT GUARANTEED! If this is the number of volunteers by the end of the deadline there will be no need to force reduce any fort Wayne dispatch employees.AGAIN THIS NUMBER IS NOT GUARANTEED!!!!!
We wanted to let all Frontier employees who currently have dependent Life Insurance know that the cut-off age for coverage is 23.
If you have a child currently covered and they are 23 or older please contact Frontier Human Resource Department.
This dose NOT effect medical coverage!!!!!
We now have our very own mobile app. Please check it out. You can click on the link below or search Google play or the App store. Just search IBEW 723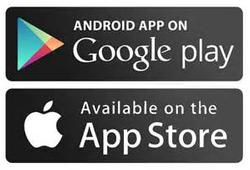 IBEW 723 Is Proud to Welcome our new Members of Lightstream
Members voted in their 1st time contract on November 29th 2018
MONTHLY UNIT MEETINGS
12-11-18 Unit 4 Corydon - 5:30pm
12-12-18 Unit 4 Jasper - 5:30pm
12-13-18 Unit 3 Terre Haute - 5:45pm
12-18-18 Unit 5 Warsaw - 5:30pm
12-20-18 Unit 1 Ft. Wayne Union Hall - 7:00pm
Lots of members have asked about becoming an "A" member.Below is some info from the international.To become an "A" member just call the hall.
(260) 484-0373
AGREEMENTS ARE NOW POSTED ON THIS SITE
Click on the EMPLOYERS tab above, select an employer, then select your contract.
INTERESTED IN A TELECOMMUNICATIONS TECHNICAL DEGREE?
For all members we have set up a contract suggestion mailbox at:
Please include your name, employer, reporting location, job title and personal contact information in the event we need to contact you in regard to your suggestion.