Welcome to the Home Page of IBEW, Local 723,
It's that time of year again!!!
We now have our very own mobile app. Please check it out. You can click on the link below or search Google play or the App store. Just search IBEW 723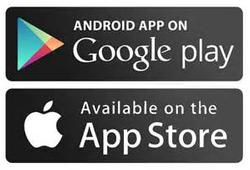 Ballots will be mailed out by 5-19-17. If you did not

receive

the nomination notice in the mail please update your address by calling the hall (260)484-0373 or emailing it to
ibew723@ibew723.org
Upcomming Events
5-16-17 Unit 5 Meeting Peabody Library Columbia City 6:00pm
5-18-17 Unit 1 Meeting Ft. Wayne Union Hall 7:00pm
5-30-17 Unit 2 Meeting Kokomo Public Library-South 6:30pm
6-6-17 Unit 1 Meeting Fountain City- 5:30pm
6-7-17 Unit 4 Meeting Hampton Inn Jasper- 5:30pm
6-8-17 Unit 3 Meeting Terre Haute Labor Temple- 5:45pm
6-13-17 Unit 5 Meeting Plymouth- 6:00pm
6-15-17 Unit 1 Meeting Ft. Wayne Union Hall- 7:00pm
6-20-17 Unit 2 Meeting Kokomo Public Library-South- 6:30pm
Lots of members have asked about becoming an "A" member.Below is some info from the international.To become an "A" member just call the hall.
(260) 484-0373
AGREEMENTS ARE NOW POSTED ON THIS SITE
Click on the EMPLOYERS tab above, select an employer, then select your contract.
INTERESTED IN A TELECOMMUNICATIONS TECHNICAL DEGREE?
For all members we have set up a contract suggestion mailbox at:
Please include your name, employer, reporting location, job title and personal contact information in the event we need to contact you in regard to your suggestion.